Highway Maintenance After a Snow Storm
Snowplows are called upon and expected to do their job before, during, and after a severe winter weather event. Unless the weather conditions are prohibitively bad, you'll see these trucks out on the highways clearing roads with their plows and laying down salt to keep the streets clear of ice.  As operators, we know first hand what highway departments need to keep their roads clear and safe for drivers throughout the winter. Keep your roads safe by contacting DMC Wear Parts today for leading highway snowplow parts, cutting edges, attachments, and expert advice. 
Why Do Plows Distribute Road Salt?
In the winter months, salt is used on roadways to lower the freezing point of water, making ice and snow removal much more straightforward. Salt is often distributed before a major snowstorm is forecasted, in a process known as 'anti-icing.' This process prevents snow and ice from sticking to the road and freezing to the surface. Even if the storm has already started, it's still not too late. Salt can be used to 'de-ice' and break down existing clumps of ice and snow. It can also be used to limit and melt black ice.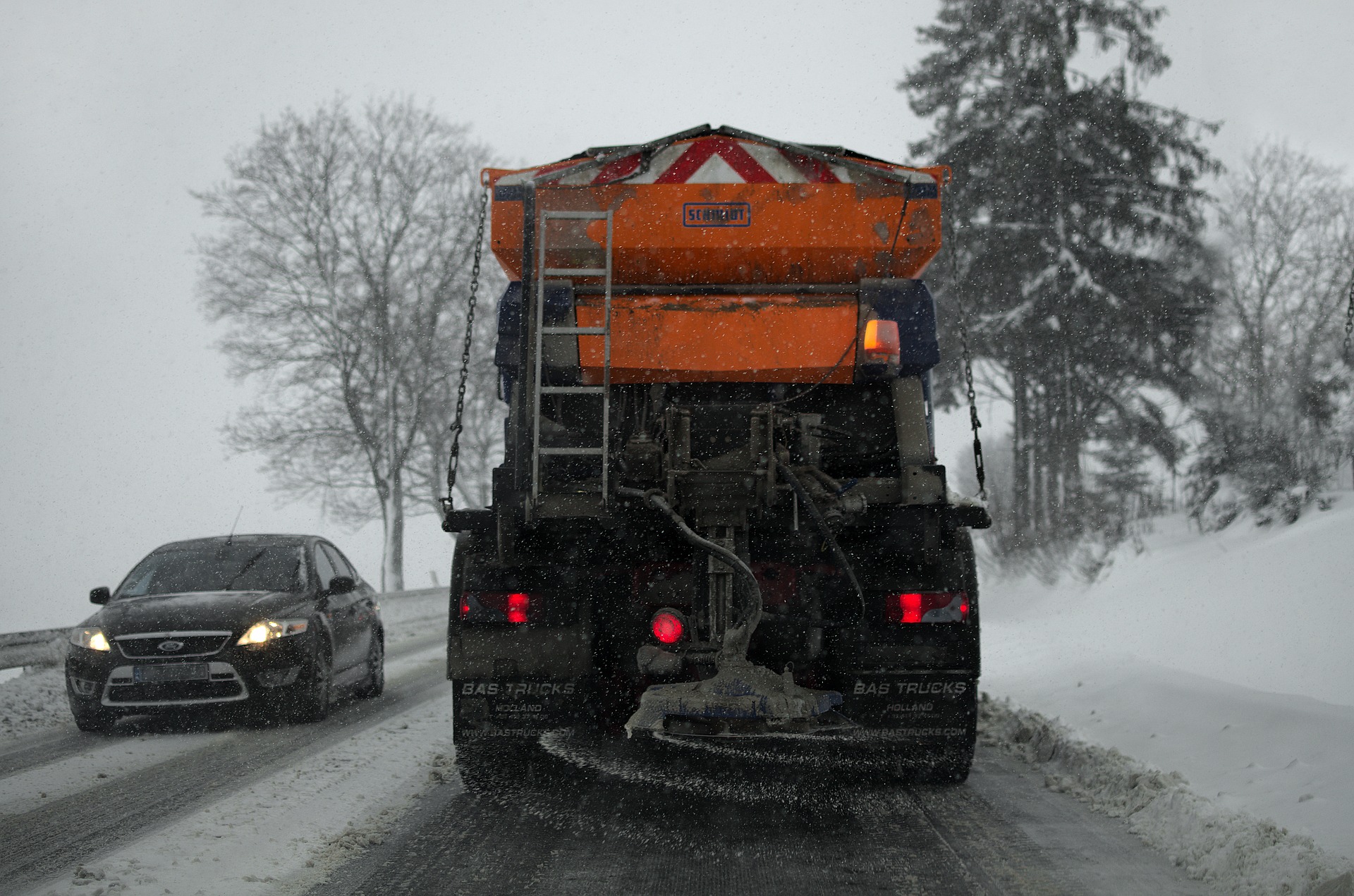 Limitations of Salt Use
When distributing salt, the goal is only to use the amount required for the temperatures, the kind of snow and ice, and the type of roadway. However, salt is only effective at melting ice when pavement temperatures fall within a specific range. Below pavement surface temperatures of 15℉, salt is not effective enough on its own to keep ice at bay. At that point, additional chemicals like magnesium chloride must be added to the salt to keep it working correctly.