Benefits of Carbide Bit Scarifier Systems
A road maintenance system with replaceable and rotating carbide bits on Sandvik bit boards offers many potential benefits:
Tungsten carbide-tipped bits outlast the standard wear life when compared to conventional grader blades.
Scarifier blade systems are designed with the ability to individually replace bits and small scarifier sections so that they can be easily repositioned along a moldboard to maintain a consistent cutting height and straight edge. Plus, the bits are rotating and self-sharpening so that each bit will wear more uniformly and last longer than flat blades.
Individually replaceable scarifier bits allow a single person to change the cutting edge in a matter of minutes, without any special tools, which reduced downtime and operator maintenance time.
Reduces costs associated with replacement part inventory, downtime, labor, and overall operations.
Eliminates "washboarding" and potholes with fewer passes than standard blades. Decreases the number of passes necessary to properly maintain a road surface.
Scarifier systems easily penetrate hard-packed gravel and frozen ground with less down pressure and horsepower, which saves fuel and money while operating motor graders.
Carbide-tipped systems can more effectively cut hard materials, shatter rocks, and grind off embedded rocks. This allows the road to be cut deeper and restored with fewer passes.
The grooves left by the individualized bits help to improve traction by eliminating shear planes, washboarding, and deep potholes.
Carbide steel cutting bits with free rotation absorbs some of the vibration and force of the grading operations, making it a more comfortable experience for operators and putting less wear on the overall machining equipment.
How To Use Scarifier Blades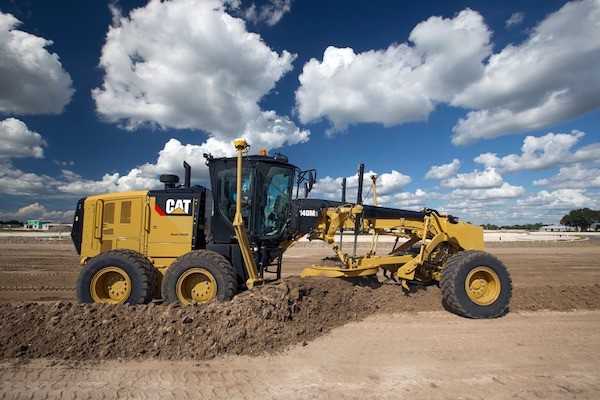 There are three main steps when grading a road with a scarifier blade and carbide bit system. The first step is to loosen and break through the surface of the road. When doing this the carbide bits will penetrate the ground and create shallow grooves that improve the mixing and binding of the surface for the next phase.
Once the entire surface is graded it is time to redistribute the accumulation of materials from the outer edge of the road. Bringing this loose material back onto the road surface is important in creating proper drainage and road shape. By blending the retrieved materials with the loosened material dug from the primary surface it ensures the longevity of the road and reduces dust. Loose debris such as roots, vegetation, and larger rocks will naturally flow down the blade and be deposited at the edge of the road.
The final stage of grading and maintaining a road with a scarifier blade system is compacting the ground to provide a finished flat surface. For more operator tips and details about how to scarify a road, check out the KENNAMETAL scarifier guidelines.
Popular Scarifier Applications Using Carbide Bits & Sandvik Bits
Scarifying severe, tough and high-impact surfaces that require deep penetration
Dirt and gravel road maintenance
Ice, frozen ground, and hard-packed snow
Asphalt milling
Mixing dust suppressants into unpaved roads using calcium chloride or magnesium chloride